Every Catholic home should have a modest Catholic library. Here are some starters:
Most Catholics have heard of the newer "Catechism of the Catholic Church" but have not heard of  "The Catechism of Pope Saint Pius X" or "The Catechism of the Council of Trent" but these books are excellent resources and every Catholic home should have them! If you have children, The Baltimore Catechism is also a good resource.
For Spiritual Reading I love Mary Agreda's "Mystical City of God." I do not have the complete set but I do have a selected edition called, "Divine Mysteries of the Most Holy Rosary" which I can't find anywhere but there are other abridgments available 
St. Francis De Sales is one of my favorites and "Introduction to Devout life" is a Classic!
A good Latin/English Traditional Missal is a must. Whether you are able to attend a Traditional Latin Mass or not, it is filled with a wonderful treasury of prayers and  illuminations that uplift the soul. You can find older one's on etsy. The one I have was my Great Aunt's and it is beautiful!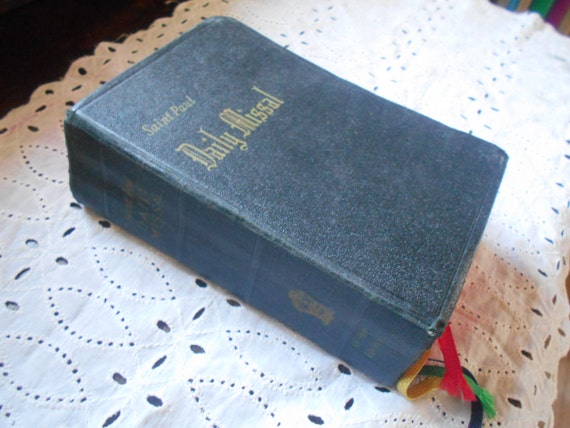 A Children's Missal is also good to have. I love "Manner's in God's House First Prayers and First Missal" it is a charming classic:
"The Secret of the Rosary" by St. Louse De Montfort is my favorite book on the rosary:
Of course, there are so many other great books out there but these are the ones I find myself coming back to again and again.